TREATING EVERYONE LIKE FAMILY
"We wait for your caravan every year, you know, it is the only dental care we get here. I feel so much younger, thanks to you, doctor," was the gratitude that I received from the village woman as she hugged me."
That first day, while volunteering for the Medical Therapeutic Caravan, changed me in so many ways and it gave me the opportunity to notice why I fell in love with dentistry so long ago: its art makes me curious, and I like to be able to build a rapport with patients and ease their worries. I thought of my patient as my canvas, and my tools as my brushes. Not only did I have to examine and fix and create, but I also had to prepare, and prime my patient: in other words, I had to build a relationship with her and ease her nerves. I'll never forget the look of deep trust and gratitude as her face radiated the most beautiful smile.
Masters of Science Degree in Dentistry and Certificate in Orthodontics,

University of the Pacific Arthur A. Dugoni School of Dentistry, San Francisco, CA​

Craniofacial Molecular Genetics and Stem Cell Research Fellowship Program,

University of the Pacific Arthur A. Dugoni School of Dentistry, San Francisco, CA

Doctor of Dental Surgery,

Herman Ostrow School of Dentistry of USC, Los Angeles, CA

Orofacial pain shadowing program,

University of Kentucky College of Dentistry, Lexington, KY

Bachelors of Dental Medicine and Surgery,

University of Alexandria, Faculty of Dentistry, Alexandria, Egypt
Diplomate of the American Board of Orthodontics
Invisalign Gallery Competition First Place in the Class III Category
Excellence Award, University of the Pacific Arthur A. Dugoni School of Dentistry, San Francisco, CA
​San Francisco Section of the AADR Award
Commitment & Excellence Preceptors Award SFSU/UOP
Dean's List, Herman Ostrow School of Dentistry of USC, Los Angeles, CA
Bachelors of Dental Medicine and Surgery with Honors, University of Alexandria, Faculty of Dentistry, Alexandria, Egypt
American Association of Orthodontists
Pacific Coast Society of Orthodontists
California Association of Orthodontists
Academy of Orthodontic Excellence
Dr. Ousama El-Hillal
Doctor of Dental Medicine
Dr. Ousama El-Hillal
Dr. O El-Hillal received his Bachelor's Degree from Franklin & Marshall College in Lancaster, Pennsylvania. At Temple University School of Dentistry, he earned his Doctor of Dental Medicine degree, MBA, Master of Science in Oral Biology, and Orthodontic Specialty certification.
Dr. El-Hillal (affectionately called "Dr. O" by his patients) has been published in numerous professional journals. He was Chief Resident and has held several other leadership roles when he was receiving training. He has helped to develop E&S Orthodontics into the West Valley's leading provider of Damon™️ System Braces.
Dr. O is known for his laid-back style and ability to communicate with patients and parents. When he's not helping patients achieve their dream smiles, he enjoys biking, golfing, spending time with his loving family, hiking, scuba diving, and running.
DR. SEAN WOO, DMD
Board Certified Pediatric Dentist
DR. SEAN WOO, DMD
Dr. Sean is a South Korean native who has lived in Toronto, Northern California, Vancouver and Boston. Dr. Woo received his Bachelor's degree from the University of British Columbia. He earned his DMD degree from Boston University School of Dental Medicine, where he also served as a pediatric dental resident for two years.
Dr. Woo treated patients at Franciscan Children's Hospital, Boston Medical Center and East Boston Neighborhood Health Center. After practicing in Massachusetts, he recently moved to Orange County to be close to his family. In his free time, Dr. Woo likes to explore Southern California, play soccer and go snowboarding.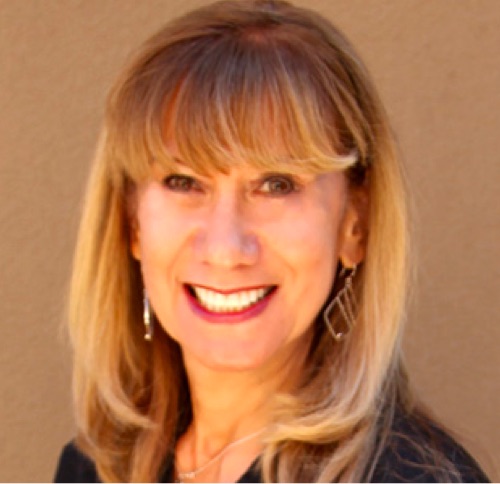 DR. WANDA I. CLARO
(retired)
TRANSFORMING LIVES THROUGH SMILES
The best part of my work is when I show a patient their "before" photos and then their new smile. The look of joy, amazement, and pride on their faces is something that continues to delight. This is especially true for those patients who have had a dramatic improvement in appearance and function. It's a blessing to know there are thousands of people who have benefited from the care I've provided, and who now have a lifetime of beautiful, healthy, and confident smiles.
Each of my patients is important to me. They present a puzzle to be solved: how to make their teeth and face balance in the most attractive and functional manner? I must call on my knowledge of science, medicine, and art, along with psychology, to help patients achieve their best smiles.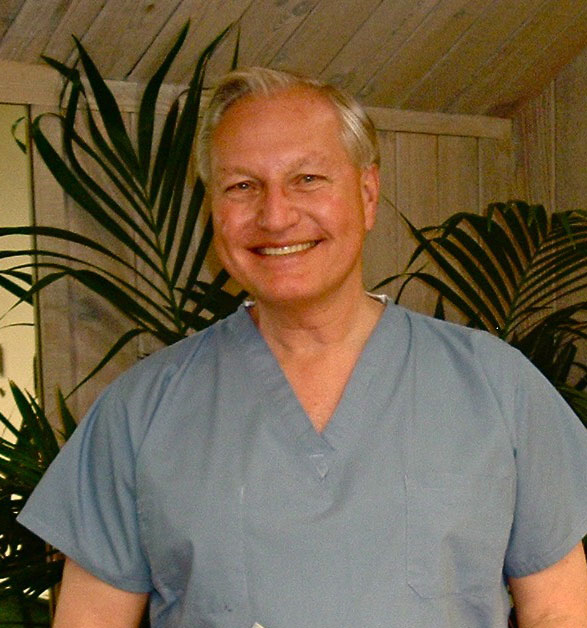 DR. RONALD JAWOR
(retired)
DR. WANDA I. CLARO (RETIRED)
"Serving and Supporting Our Community, While Providing Personalized Care for Children, Teens and Adults to the Highest Standards of Professional Excellence Since 1975" was our team's mantra for 43 years.
Irm and I were so blessed to have had such outstanding and dedicated assistants over the lifetime of our practice. I know that Dr. Abousheta and his wonderful staff will continue in the same tradition, having practiced side by side with him and many hours spent out of the office reviewing cases together, discussing practice management and the application of new technologies and learning together at professional meetings.
DR. BAHAR C. GHAFOURI
(retired)
DR. BAHAR C. GHAFOURI (RETIRED)
"I learn from my patients and their families every day. Parents give me pearls of information about parenting, patients share stories of their lives, adventures, and interests, and both become part of my family. I love caring for a diverse group of people, from many walks of life and different cultures. Each person and each encounter enriches my life. I hope I do the same for them."
I have been blessed to join a profession that helps people achieve their functional and aesthetic goals. At the same time, I learn who they are and see each person grow in self-esteem and confidence. It's a joy to help people make a positive, lasting change in their lives.
From the moment you contact our office, we want you to feel welcome and appreciated. Our team is friendly, fun and professional and we work hard to provide an exceptional experience on every visit. We want you to enjoy this exciting, life-changing process and hope that you will share and laugh with us throughout your treatment in our office.
Hi, I'm Lisa, the office manager. I have been in the dental field for over thirty years, and I love to help patients with all their financial and insurance quotes. I am responsible for all financial statements and billing. I'm a proud mom of two beautiful daughters. When I am not in the office, I love to cycle and spend time with family.
LISA
OFFICE MANAGER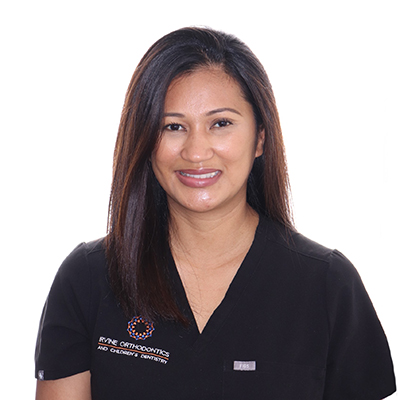 Hi, I'm Maryann, the treatment coordinator. I enjoy helping my patients and parents reach their goals of having a healthy and beautiful smile. It is exciting for me to see how orthodontic care can make a positive impact on their lives. I am a mother of four and when I am not at work, I love spending quality time with my family at the beach or simply at home watching movies and sipping on boba milk tea and coffee.
MARYANN
SMILE COORDINATOR
Hi, I'm Christine, the scheduling/public relations coordinator. I schedule appointments, manage our social media accounts, and coordinate with local schools and businesses to create educational and engaging community events. I graduated with a Bachelor's in Healthcare Management from Concordia University Irvine. In my free time, I like to try new restaurants and graphic design.
CHRISTINE
SCHEDULING/PUBLIC RELATIONS
Hello, my name is Saba. During your time with us, I take records such as photos, x-rays, and iTero scans. I love seeing the positive changes in your smile. I am a Dental student, and I enjoy working in this office and gaining valuable experience. Outside of work, I love spending time with friends and family. I enjoy listening to a variety of audiobooks and watching reality shows with a cup of tea.
SABA
DIGITAL SORCERY
Hello, my name is Mark. I graduated with a B.S. in Biological Sciences and a minor in Medical Anthropology in 2019 at UCI. I work as an orthodontic lab technician, where I make and polish templates, aligners, and retainers. My other two part-time jobs are delivering pizzas, and I am a behavioral respite for autistic clients. I like to watch shows on Netflix, play video games, learn how to cook and exercise in my spare time. One fun goal I would like to try to achieve is to run 3 miles in under 24 minutes.
MARK
SMILE LAB TECHNICIAN
Hello, my name is Zuhair, I am a third-year student at CSULB majoring in Biomedical Engineering, on the pre-dental track. I enjoy meeting people from all different backgrounds and cultures. I hope to travel and explore many countries in the future. I enjoy art, painting, and drawing. As an aspiring dentist, I work at Irvine Orthodontics and Children's Dentistry as a lab technician making aligners and retainers. I want to create awareness of a preventive oral health approach where dental care is not feared but instead proactively sought.
ZUHAIR
SMILE LAB TECHNICIAN
Hello, my name is Rocio, I am an orthodontic assistant. I enjoy working here at Irvine Orthodontics and Children's Dentistry and meeting all the wonderful patients that visit our office. I have been in the dental field for over ten years. I enjoy creating patient relationships by assisting with your new smile journey. In my free time, I enjoy traveling and trying different cuisines with my family.
ROCIO
SMILE NINJA
Hi, my name is Kookai, I am an orthodontic assistant. I am Thai and have lived in Australia, where I have spent a good part of my life in Melbourne. I love meeting new patients and being a part of the patients' orthodontic journey creating a beautiful and healthy smile. Outside of work, I enjoy fitness training and cooking for my friends and family. California is still relatively new to me, and I look forward to exploring the great outdoors, and the natural beauty California has to offer.
KOOKAI
SMILE NINJA
Hi, my name is Tess, and I am an orthodontic assistant. I assist in the back office with braces, aligners, and children's dentistry. I enjoy reading, baking, crocheting and knitting, and studying the Bible in my free time. I love animals. My dream is to live in a cottage in the mountains where I can do my crafts, grow a beautiful garden, and spend time with all my farm animals.
TESS
SMILE NINJA